Catcher In The Rye

Isaac Lidsky: What Reality Are You Creating For Yourself?

Isaac Lidsky is a blind man who explains in this TED Talk that losing his sight taught him to truly see things as they are. That everyone is blinded by what they see because they rely on their sight as a means of examining what the world and its ideas really are. He informed, "When Dorothy was a little girl she was fascinated with goldfish. Her father explained to her that fish swim by quickly wagging their tails to propel themselves through the water. Without hesitation Dorothy responded, "Yes daddy! And fish swim backwards by wagging their heads!" In her mind it was a fact as true as any other." Our lives are full of fish swimming backwards. We have false perceptions of reality just as the little girl described by the speaker does and Holden Caulfield from Catcher In The Rye does. Holden Caulfield in particular has many backwards swimming fish, the most important one being the notion that childhood is full of fun and innocence. He believes it to be a care free and worry free time of life. As he is blinded by the struggles and challenges of being caught in between adulthood and childhood, he does not realize that his idealized perceptions of childhood are not reality. Phoebe, Holden's younger sister, suggested to Holden that childhood is not as great as he believes it to be and that her life is not like that at all. These backwards fish can also be perceived as Holden criticizes his peers. He makes assumptions about adults and the phoniness of the world. Perhaps Holden needs to go blind to see the environment in a different light, not in a physical sense, but a mental sense by removing himself from his emotions to rationalize the world around him. Lidsky states, "Going blind taught me to look eyes wide open. Going blind cast things into focus". One can choose to see through your false reality and one can choose to let it go.





Powered by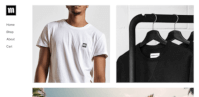 Create your own unique website with customizable templates.